Workshop 2: "Podcasting für Anfänger: von der Idee zur Umsetzung" (english version)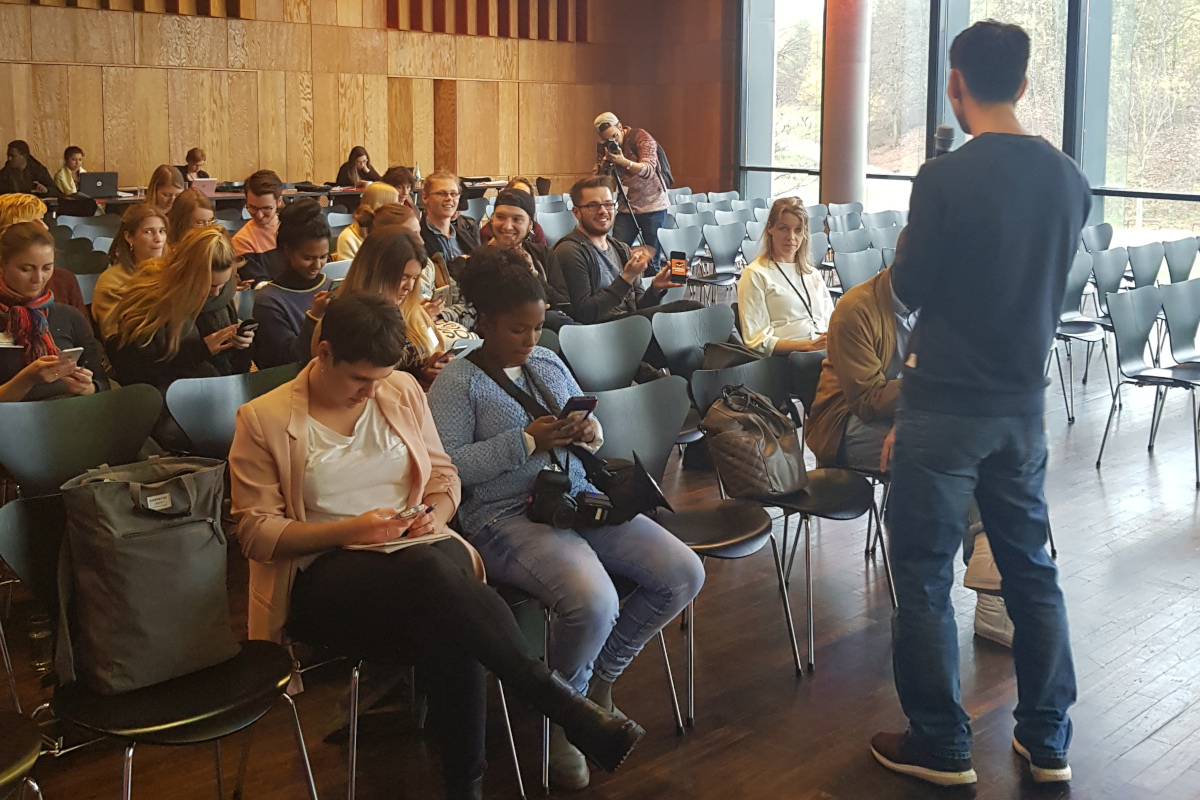 mit Frank Joung / Halbe Katoffl Podcast
The workshop about "Podcasting for the beginners: from idea to application" targeted students and professionals with interest in creating podcast projects. It started with the general notions of defining the character of their podcast.
Questions such as who will be involved, which type of content will be developed were considered as key elements on the design of the project.
The issues about the target groups, the ideal platform and the appropriate duration were also tackled within the workshop.
Frank Joung the Presenter encouraged the assistants to get involved in this phase cleverly, with curiosity, and with the approach to people´s stories.
Through the presentation Joung suggested some online technical tools that can be used for editing audio (Audacity), hosting the podcast project (Podigee), making profits through crowdfunding (Steadyhq.com) and getting to the listeners.
Live-Redaktion: Carla Portillo